10:00am – 4:00pm | Paul Walker Gym & Wade E. Miller Arena
Middletown High School | 601 N Breiel Blvd, Middletown, OH
Free entry and free on-site parking.
Featuring 102 crafters, artisans, and vendors, get a head start on your holiday shopping by picking up unique and one-of-a-kind wares for everyone on your holiday list!
Raffle tickets are available for $1.00 each. Prizes vary and include dozens of handmade items.
Food and concessions will be available for purchase at the event. The menu includes: Chicken and noodles, chili, nachos, popcorn, hot dogs, and assorted candy. Beverages include soda, coffee, and bottled water.
We will be following any COVID regulations the Middletown City School District and State of Ohio have ordered at the time of the event.
The MMAC Craft & Vendor Show is a fundraising event for students enrolled in the musical arts programs at Middletown High School. Thank you for your support!
---
Vendors, we have one booth spot available for the 2021 MMAC Craft & Vendor Show and are still accepting applications! Download the 2021

Vendor application

for more information.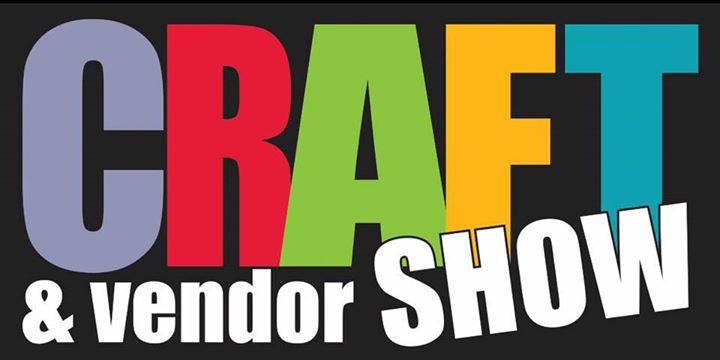 ---
2021 Vendors
Your Craft Ladies (2 booths) – Melanie Back and Connie Hon
Jeffrey Bail
The Crafty B – Tammy Berkhouse
Little Creations by Jan – Jan Bergan
Cup of Joy and Survivor Baubles (2 booths) – Joyce Boyd
Evening Primrose Co. – Shonda Brown
Buckeye Family Creations – (2 booths) Cami Clark
Amethyst Lane – (2 booths) Diane Clark
Norwex- Julie Collier
Connections Day Spa
Jill and Cindy's Gnome-A-Rama – Jill Hooper and Cindy Cordes
Yellow Bug Creations – Teresa Cross
Kathy Drake
Knitin' 'Nati Hats – Tabitha Drone
Julie Edwards
Spare Time Handcrafted Trinkets and Jewelry – Michelle Faulkner
Lilla Rose – Elizabeth Fisher
Dawn Gainey
Sewing Creations by Joyce (2 booths) – Joyce Gawell
Handy Dandy Crafts – Kalynn Gillum
Andy Golembiewski
Momma Jen's Creations/ Farmasi by Jen – Jen Grams
Pampered Petz – Jennifer Drake-Grizzell
Color Street – Cindy Haley
Patty Harker-Lohbeck
Haute Fusion Glass Studio
Valerie's Closet – Valarie Hitte
Sew Cuddly – Christine Spies
Hooked by Jessica – Jessica Jensen
Mk Boutique – Marie Johnson
Crafts by KJ – Kellie Jones
A-Kreations – Alicia Kincaid
Dixie Design – Beth Kinzer
Country Lane9184 – Sara Lane
Discovery Toys – Megan Lee
Tawnya Matthiesen
Shaggy Shack (2 booths) – Bonnie McGee
Vanessa Miller
Bowchantment Designs (2 booths) – Diana Moon
Copper's Crafts – Marlene Moore
Candy Mullins and Connie Veach
Laces & Stitches – Lacey Mullins
Mary Kay – Linda Newberry (with Kitcheneeze)
Sue Nichols
Lisa's Off The Hanger Boutique (2 booths)
Noble's Nibblers – Cathy Noble
Snippity Snaps – Maribeth Oberdorf
Cheeky Chick Creations – Katie Plowman
Avon – Arica Ratliff
B&E Designs – Brandi Rhoads
Paparazzi – Teresa Rivera
Thirty-One & Slap Me Vinal (2 booths) – Holly Rizzardi
Barbara's Doll Clothes Closet – Barbara Rose
Always Canning – Natalie Santiago
Monarch Designs – Kelsey Stone
Scentsy – Missy Thayer
Tolson Laser Designs – Christopher Tolson
Janet's Crafty Creations – Janet Tolson
Face Painting & Crafts by Phyllis – Phyllis Trimble
Winter Wears (2 booths) – Cassandra Tucker and Beth Clements
Cheryl Whitesell
Linda Ann's Crafts – Linda Wilhoff and Leanne Miller
Tupperware – Marcia Williams
Jessie Wilson (2 booths)
Meet the Author – Valerie Woebkenberg
The Crafty Caracal – Amy Quackenbush and Emma Tiemeyer
JLP Wreaths – Janet Paff
Eclectic Armful – Erin Vest
Ms. Minnie's Suds – Wanda Gaines
KM Artistic Designs – Kelly Margrave
Pink Zebra – Jenea Walker Stogsdill
Celeste's Scents – Kristen Amburgey
J. Leigh Jewelry – Jennifer Flemming
Copperhead Workshot – CT Bowen
Susan's Stitchery – Susan Shrock
Happy Scrapping with Alissa – Creative Memories Advisor – Alissa
Mocha's Bandanas – Elizabeth Ogle
Lottie Mo Boutique – Margo Robinson
SoFi's Fantastic Fudge – Sara Shields
Pampered Chef – David Hogan
Boles Artistry – Ivy Boles
The Chocolate Cart – Ashley Deaton
Shirley's Creations – Shirley Rutledge
Cathy Rosenbaum
Luna Grace
Switch Stitch
The Sign Couple