---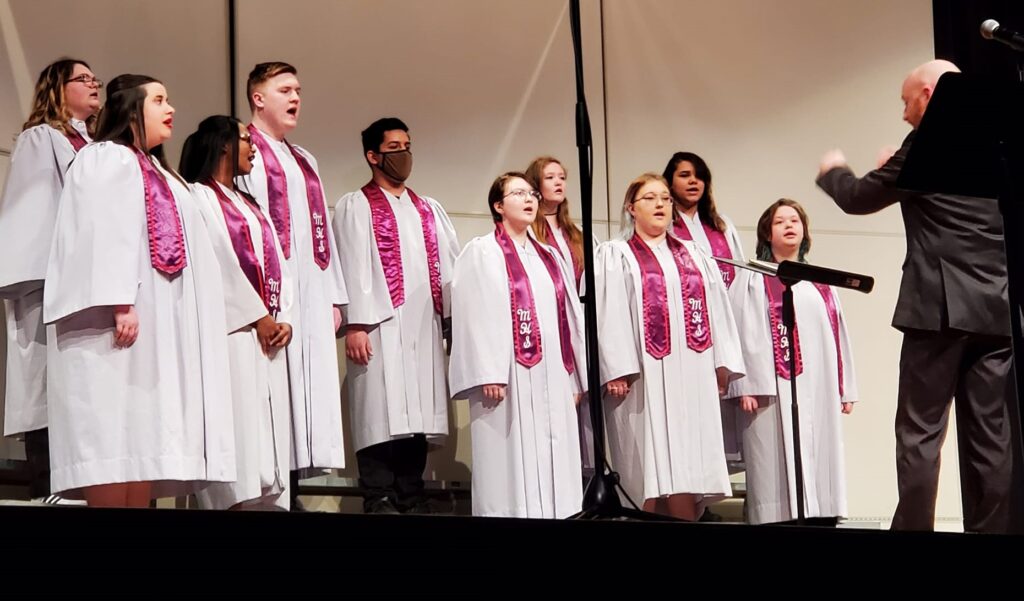 Under the direction of Choir Director Joseph Woodring, Middletown High School offers three choir classes: Concert Choir, Acapella Choir, and Show Choir. All students sign up for Concert Choir for the first time while in high school. Auditions for Acapella and Show Choir take place in February or March.
Acapella Choir
Under the direction of Joseph Woodring, Acapella Choir is a audition-only choral experience for sophomores, juniors and seniors. Acapella Choir is a highly selective group for both musical ability and demonstrated qualities of commitment, discipline, and positive attitude. Classical and popular music of the highest caliber and difficulty will be performed. Students will sing in four to eight parts, developing advanced reading and aural skills that can enable students to go beyond the high school choral experience.
Requirements — An audition with the director is required. Determining factor for membership in this ensemble, after individual ability, will be balance among vocal parts. Participation in three concerts per year is required. In addition, students are required to participate in OMEA Large Ensemble and select community performances. A variety of advanced level choral music is performed.
Concert Choir
Under the direction of Joseph Woodring, Concert Choir is an non-audition, entry level choir open to all students of all grade levels. This mixed choir is for students desiring to develop choral reading and performance skills necessary for acceptance into select choral groups. A variety of enjoyable choral concert music and choral masterpieces ares performed at varying degrees of difficulty. This choir performs sacred music, as well as popular and secular selections.
Requirements — Participation in three concerts per year is a requirement of this group. No audition necessary.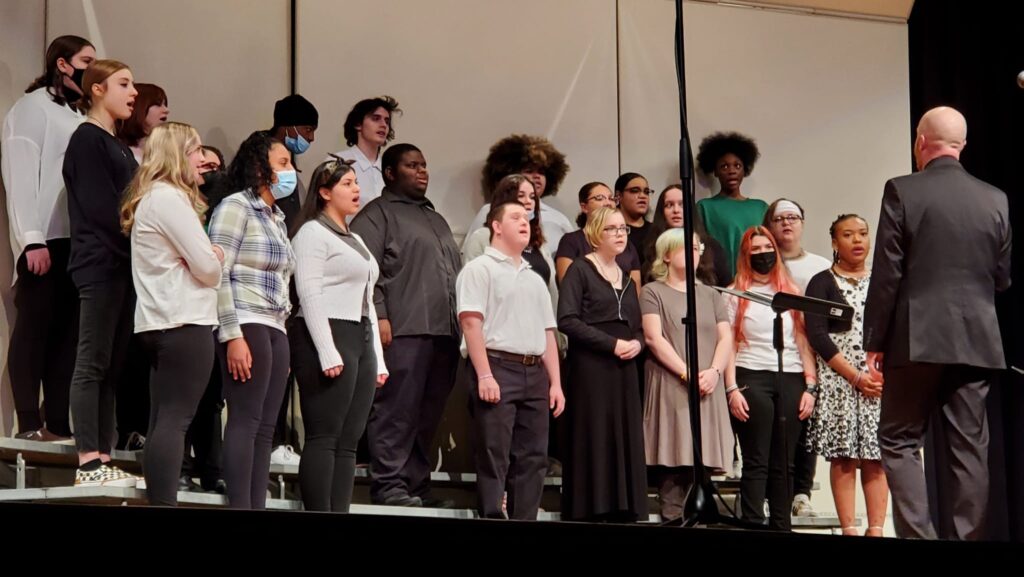 ---
Upcoming Events